Are my prescriptions covered? View the drug list.
Jackson Care Connect pays for many prescription drugs. The ones we cover are on a drug list called a "formulary." When your provider prescribes a medicine, ask if it's on the covered drug list. The list is a directory of medications approved for Jackson Care Connect members. It explains if there are special rules about the drug. The list is updated often, so if we remove or change a medication that you take, you'll be notified in advance. To download and view the drug list, click the link below.
Jackson Care Connect OHP Formulary (updated 3/1/23)
Search for a drug in one of the following ways:
Find the drug listed in the Formulary/PDF index.
In the PDF file, enter the drug name into the search box located in the menu.
Call Customer Service for help finding a drug.
If you want us to send you a printed copy of the formulary, contact Customer Service. There is no charge for this service, and you'll receive it within five business days.
If you urgently need a drug that's not on our formulary, call Customer Service. You, your provider or your pharmacist can ask for an emergency 72-hour (maximum) supply. To fill a prescription, go to any pharmacy in our network. You'll have lots of choices. Our network includes most large pharmacy chains and many independent drug stores.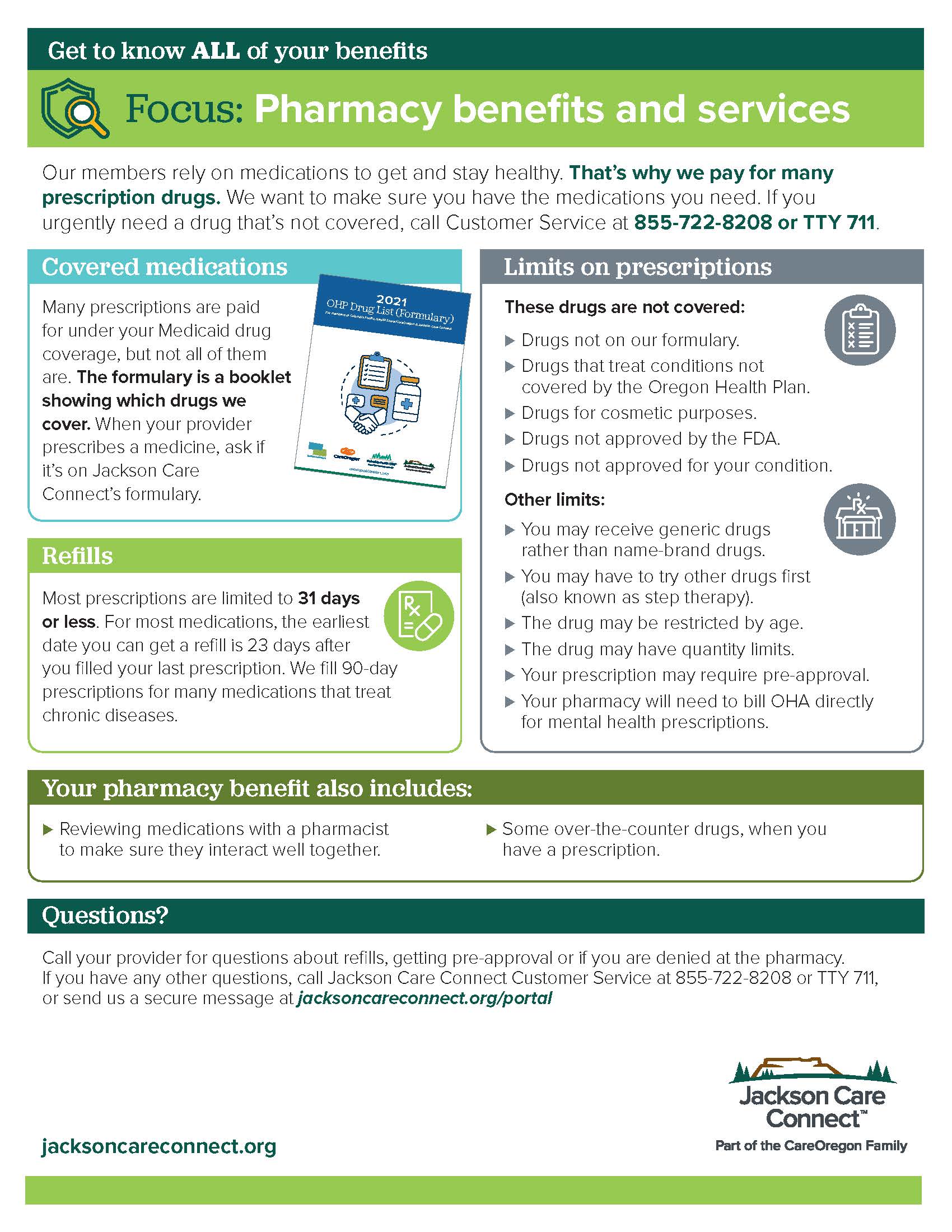 Learn about medication coverage
Our members rely on medications to get and stay healthy. That's why we pay for many prescription drugs. Click on a link below to view our handout about covered medicine, refills, limits and more.