Whether you're a first-time parent or adding to your family, Jackson Care Connect is here for you
Pregnancy is a one-of-a-kind journey! Jackson Care Connect is ready to walk beside you, today and after your baby is born.

Like always, we cover physical, dental and mental health care, and substance use treatment. But pregnancy and parenthood are special, so we and the community offer extra resources to you now. We're here for you after your baby is born, too.
Pregnancy and family support
Jackson Care Connect has lots of ways to support you – and your whole family – during these nine months and after.
Download our free pregnancy booklet: "CareBaby: Your helpful guide to a healthy and happy pregnancy."
This booklet is just for Jackson Care Connect members.
It's also available in Spanish here.
We'll mail you a printed copy after the Oregon Health Plan (OHP) lets us know you're pregnant. We will also confirm that with you or your provider.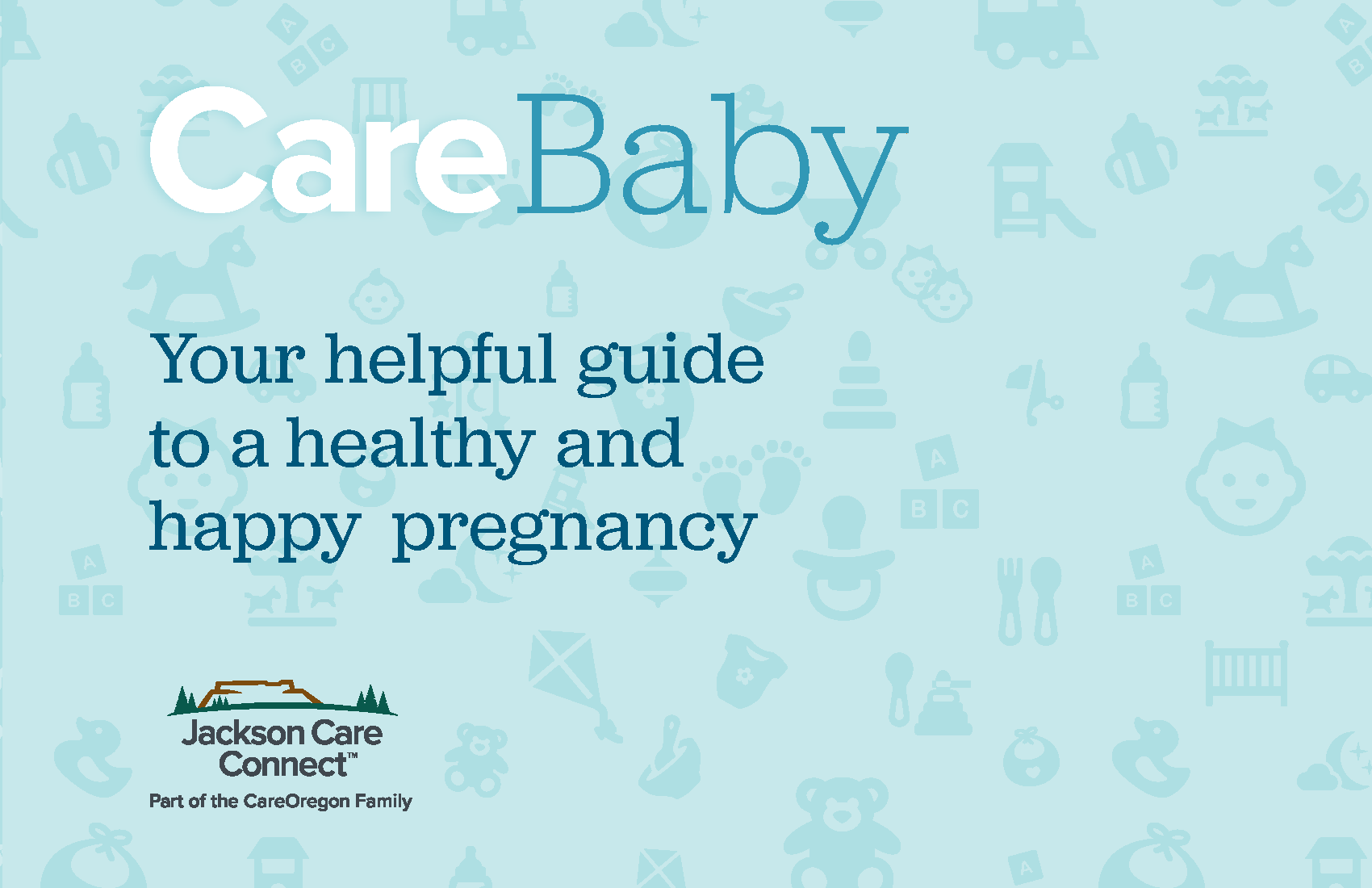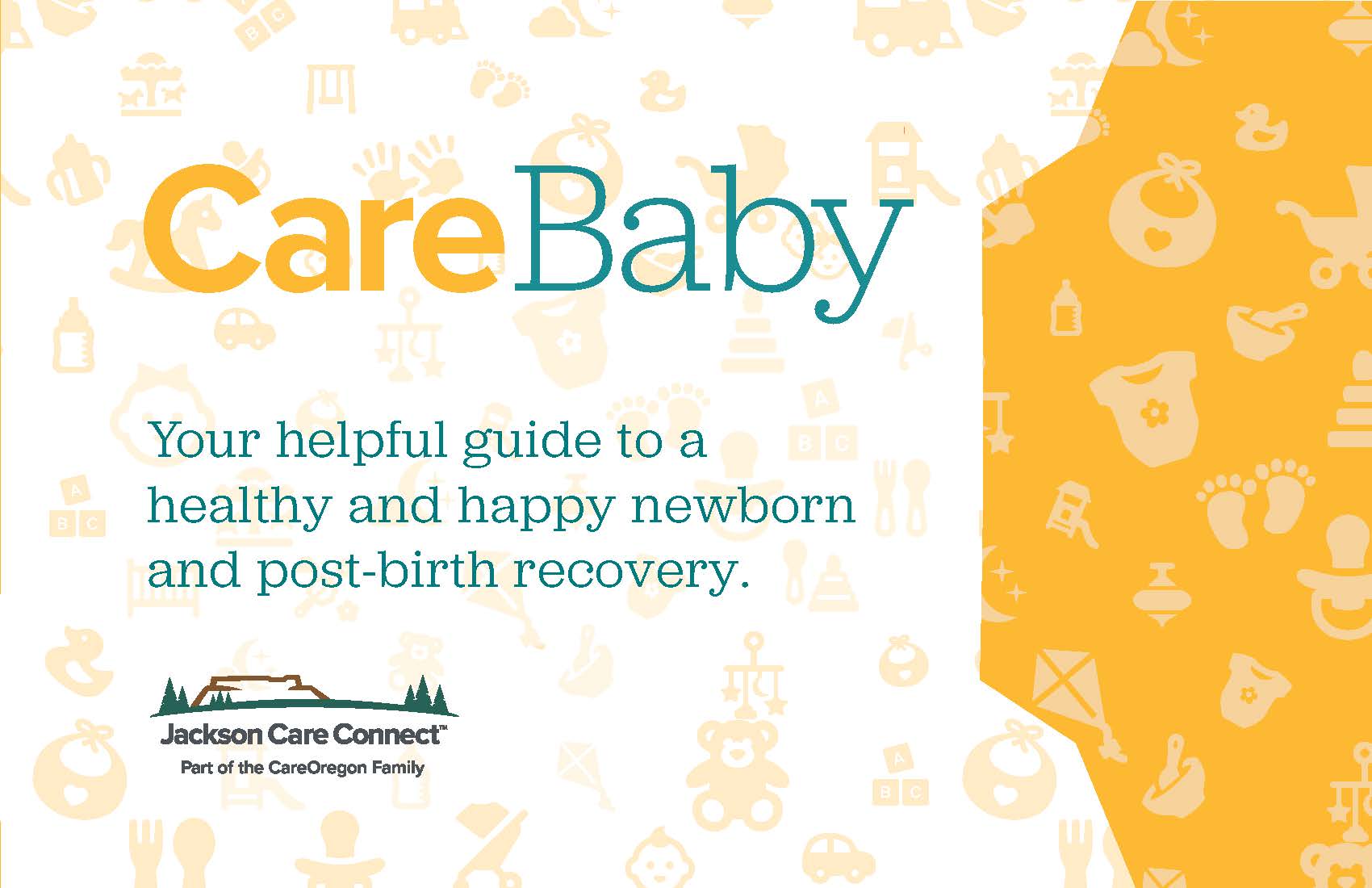 Are you pregnant but have not received a copy of the CareBaby pregnancy or newborn booklets? OHP records may need updating about your pregnancy. Jackson Care Connect Customer Service is happy to help with this. Please contact us.

Contact Jackson Care Connect
Call: 541-500-0567 | Toll-free: 855-722-8208 | TTY: 711
Secure messaging through the member portal: jacksoncareconnect.org/portal

Other ways to support your pregnancy
Click on a topic below to learn more.
Pregnancy info and resources
As you go through pregnancy and start life with your baby, remember that Jackson Care Connect and many others in the community care about your health and well-being. Please reach out when you need support.